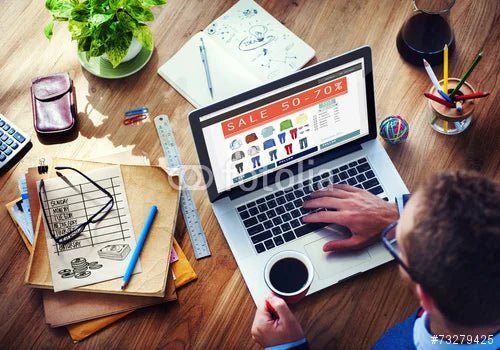 Thoughts on Gratitude and Conscious Online Shopping
The early sunset and chilly wind tells us is time to get cozy at home. The lingering smell of delicacies permeates the air and heightens the senses. The signs of Thanksgiving erupt everywhere reminding us the set aside a few seconds of our busy schedules to give thanks for all of our blessings. Every year thousands of people gather to feast and celebrate the bounty of their labor surrounded by their loved ones. It is without question, my favorite holiday of the year. And then comes Black Friday...
Only a day ago we gave thanks with gratitude and today it is all forgotten in the name of consumerism. Eternal lines at the shopping mall, people arguing over a parking spot or a Barbie doll represent the complete antithesis of what Thanksgiving is all about. I'm not wealthy (in money anyway), so I understand wanting to get a good deal. Actually, anyone who knows me can attest to my savvy shopping tricks to get the right items at the right price. Yet, the whole idea of over crowded shopping centers and rude buyers quickly substitutes my excitement with anxiety. So what are some options to get Black Friday prices without the mayhem?
My first option is always the same: online shopping. Let me share with you why e-retailers are a better option:
No driving! - Gas, traffic and parking are the most dreadful things to go through to get your shopping started. Only mentioning it makes me shake my head "no, thanks". Get your purchasing done from the comfort of your bed, in your jammies. No hair brushing required, not even tooth brushing. Saving on gas gives you extra capital for extra gifts, while reducing air pollution.

No lines! - Patience is not my strong suit and although I make a deliberate effort to practice it every day, I'd rather do it away from the prying eyes of shoppers. Overcrowded spaces can lead to less than courteous behavior from the nicest people. On Black Friday crowds are as expected as turkey on Thanksgiving day. By shopping online, not only are you able to avoid the crowds, but you can cut your shopping time in half. Time is money people! You wouldn't throw away a $20 bill, would you? Now, why would you waste your time and patience? Avoid it!

Find what you need as fast as 'click' – Even with all their staff in place on Black Friday, most stores are not prepared for the amount of people shopping, thus making customer service a joke. Ever try to find that 'on-sale' item by asking a store staff? Then you know that you'll either have to look for a staff member for a while or wait for the one in front of you to finish assisting the customer he/she is with first. How about type on your search engine the name of the product you want and... viola! There it is! No wait, no hassle. Wait, they don't have the product? Put it on the backorder list. It will ensure that you'll get it as soon as it becomes available as opposed to calling or checking with the store every week.

Online special are as good (or better!) - Every major retailer has established a strong online presence and has great online deals. Do your research and find out what kinds of deals your favorite stores offer on line. Some stores offer added points or gifts to your customer account or your credit card.  Other  stores offer the coveted 'Cyber Monday' deals that are as good, or better than Black Friday.

One stop conscious shop – I can't remember any year where I was able to buy everything I needed at one store. Not even the best department stores will carry all the things you desire, which leads to driving here, there and everywhere. You can shop hundreds of stores with the click of a button. It also allows for your shopping to be more conscious as you can search stores and brands that are Made in the USA and/or sustainable, providing an overall shopping experienced based on your principles and not just on convenience.
So instead of joining the chaos of Black Friday, continue to live in a place of gratitude after Thanksgiving. Really being present and aware of what you're giving thanks for and what the true meaning of the Holiday season is to you and your loved ones.
At PuraKai we create clothes to live an ocean inspired life, always made locally in California with sustainable fabrics and methods. Shop our looks online! Happy conscious shopping and happy holidays!!