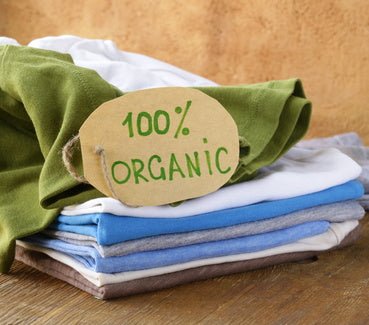 Top 7 Sustainable Online Boutiques
Well hello... my fellow Earth & fashion lovers!!  In our past blogs we have discussed What are Eco Friendly Fabrics?  We have also talked about the top Eco-conscious Brands: How the Organic Trend is Growing.  What we haven't discussed in full is where to find these brands, other than going to your Google Search and researching links and links of designers and brands.  The solution?  Sustainable Online Boutiques!
Sustainable Online Boutiques are like walking into a retail store where everything: clothes, shoes and jewelry, are made with Eco friendly resources.  This includes decreasing the  impact of agro-chemicals in the production of conventional fiber crops.  It also refers to the process of making such garments; as in the use of recycled materials for the manufacturing of clothing. 
I've put together a list of the Top 7 Sustainable Online Boutiques where you can browse different designers and brands that meet the standard of Eco conscious fabrics and processes.  Get ready to bookmark the following pages!
Modavanti - Based in NYC and founded by journalist turned fashion CEO, David Dietz, Modavanti is without a doubt the best 'newcomer' in Eco friendly Boutiques.  Its wide array of sustainable goods ranges from clothes and accessories for men and women, to wellness and beauty items.  They recently launched a clothes recycling program and their Lifestyle Collection will be launched this Fall. In addition Modavanti donates 2% of each sale to one of three causes: Manufacture New York, Nest, and Charity: Water. 

Kaight - We have featured Kaight before, but couldn't keep it off our list as Kaight is definitely one of the most sought after Sustainable Online Boutiques.  Originally opened in 2006 as an NYC boutique, by passionate founder and curator Kate McGregor, Kaight offers a great selection of women's dresses, denim, tops, bottoms, bathing suits and accessories from different Eco conscious brands and designers. 
Asos Green Room - This British company is the second largest e-tailer worldwide, and as such developed The Green Room, a portion of Asos devoted to sustainable items.  Their variety ranges from items Made in the USA, to recycled jewelry and re-purposed vintage clothing.  Asos is known for their range of prices, making your Eco shopping 'guilt-free'.
Be Good - When it comes his and hers sustainable fashion choices, Be Good delivers the goods.  Aware of the Eco footprint the fashion industry leaves behind, this online retailer has established a beginning-to-end sustainable process that is embraced by their featured designers.  Be Good has also partnered with Evidence Action, a non-profit that distributes clean, drinkable water to rural areas of Kenya and Uganda.  For each sale (each sale!!) Be Good donates twelve gallons of water to Evidence Action.   
Rêve en Vert - Founded in the UK by Eco fashion duo Cora Hilts and Natasha Tucker, Rêve en Vert features beauty products, homeware, clothing (those jackets!!), accessories and my absolute personal favorite... jewelry.  Their featured designers include Pamela Love - jewelry, Mitchell and Peach - beauty, Isabel Hllerin - clothing, The Sway - jackets and handbags and former Head of Knitwear for Christian Dior, Adam Jones' Yarnlight Collective.  
Helpsy - All hail the Queen of Whimsy!  Brooklyn based Helpsy shows there is NOTHING boring about Eco fashion.  This über cool and trendy site is where you want to shop whether you believe in sustainable threads or not.  Sort through over 30 designers, 13 sustainable categories or by shoes, beauty, skirts & dresses... you name it!  They have it all, in all budgets.

Think Boutique - Another gem from across the pond is Think Boutique.  Established in 2010 by Victoria McQuillan, this Scottish retailer mixes geometric and graphic patterns, along with girly vintage clothes to make for a truly unique collection of Fair Trade, organic, up-cycled and Earth loving fashion.  
At PuraKai we're all about sustainability.  Shop our Eco friendly garbs here.