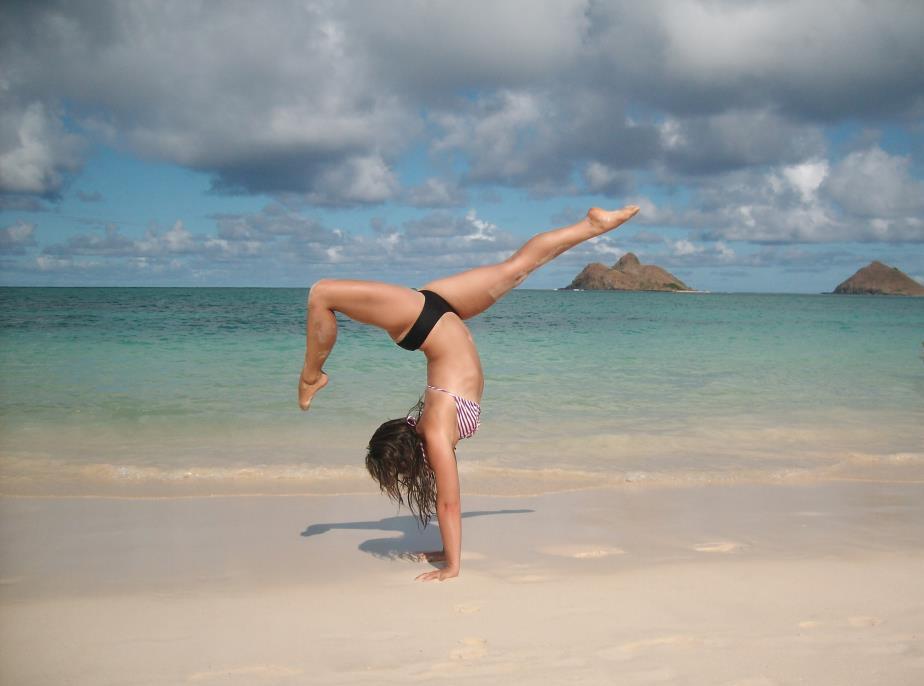 Water & Earth: Surfer Yoga Instructors II
I had the immense pleasure of meeting Sarah Pascual while attaining my 100-hour Prenatal & Postnatal Yoga Certification under the instruction of Jolie Cash.  This surfer girl first and foremost, is the epitome of what the Water & Earth Series is all about.  
Sarah is a surfer yoga instructor who lives 'most' of her life on a surfboard or on a yoga mat.  This lifestyle has taught her a thing or two about the marriage between surfing and yoga, and how these teachings carry into her passion for nature and sustainability.
This Nor-Cal girl was born in Hayward, California, but spent most of her youth in Las Vegas pursuing competitive gymnastics.  With much family still in the San Francisco Bay Area, she returned to obtain her 200-hour Hatha Yoga and 100-hour Restorative Yoga certifications from Jolie Cash's Nature's Whisper School of Yoga.  Always one to seek more knowledge, she got certified as a holistic massage therapist with World School in San Francisco's East Bay.  
Sarah teaches a wide variety of classes at Yogaworks in San Francisco and at her own local surf shop, Aqua Surf Shop.  When the surf is not happening you can catch her swimming in the ocean, hiking, backpacking, traveling and fishing!  So what does this ocean and Earth loving gal has to say about surfing, yoga and sustainability?  Read her interview below…
What came first, surf or yoga?  How did the second follow?
That's a hard one to answer.  As a kid I was always in the ocean , but I wasn't on a surfboard until my early 20's.  I found yoga first when I was 17.
What is it about yoga that marries so well with surfing and stand up paddleboarding?
The two compliment each other in so MANY WAYS...where do I begin. Yoga teaches us awareness in the physical body, mental and emotional state as well as heightens the senses. which are all essential to have. When you're in the ocean it's important to watch and pay attention to all that surrounds you and to pay close attention to yourself as well. The water is so powerful and strong, it can bring you much joy and peace but is also very dangerous you have to respect it, and the only way you can do that is by being in the NOW moment. If not she'll slap you, slap you hard!
Yoga and surfing gives you a deeper connection to yourself and nature. Those connections are what we as surfers/yogis live for. When we're talking about the physical benefits, yoga can help you surf with greater confidence and can help open and stabilize all the muscles that get worked while surfing. On the other hand while surfing you can practice yoga breathing (pranayama), meditation and practicing being in the " now ". Both yoga and surfing take you to your edges and both can give you life long tools on how to become a more peaceful being.
Favorite yoga flow or poses to improve surfing and SUP?
Downward Dog ( Adho Mukha Svanasana ), Locust Pose (Salabhasana) and Pigeon Pose  (Eka Pada Rajakapotasana).
Favorite surfing spot (local & abroad)?
Costa Rica and San Diego have some of my favs!
Favorite surf and yoga retreat?
Pranamar in Santa Teresa Costa Rica. AMAZING to say the least.
What is your one Eco advice to help protect our oceans and the environment?
If you're a surfer or anyone who enjoys the beach or outdoors, you're probably aware of this huge problem of plastic and litter in and out of the water. The effort has to start at home, we must be aware of how much plastic we're consuming, the items we buy and how it's packaged and what its packaged with. If we can be proactive at home it can make a huge difference.
I have 3 helpful tips.
1 - Very simple and very easy- STOP using plastic bags altogether. Plastic bags and water bottles are what I see most floating around in the water while I'm surfing. If we all use reusable water bottles and cloth shopping bags this will be a great first big step towards preserving the oceans to their natural state.
2 - Shop smarter by purchasing items with less packaging. Less is more! You can use glass jars and containers to store your lunch/snacks in.
3 - Start riding your bike to work, school and surf. You'll save money, save the environment and get some exercise. It's a win win situation.
That's my Eco advice.  We must come together to make big changes and it starts with educating our friends, family and community.
Follow the Water & Earth Series to learn more about surfer yoga instructors leaving their imprint in their communities!