Organic Cotton Cami Top
Product Description

Elevate your wardrobe essentials with the Organic Cotton Cami Top. Designed for both elegance and ease, this cami serves as a versatile piece, ideal for layered looks or worn on its own for a minimalist touch. Its form-fitting silhouette complements every curve, making it a staple for any occasion.
About the Fabric

Blended with 87% organic cotton and 13% spandex, this cami offers a soft, breathable touch combined with the benefits of flexibility. The organic cotton ensures a gentle feel against the skin, while the inclusion of spandex offers durability and ensures the cami retains its shape wear after wear. Together, they create a balance of comfort and performance in an eco-friendly fashion statement.
Low Impact Dye Process

Low-impact dyes are a type of dye that has a significantly reduced environmental footprint compared to conventional dyes. They are characterized by a higher absorption rate, which means less water, heat, and dye are needed to give color to the fabric. Additionally, low-impact dyes do not contain toxic chemicals or heavy metals, which can be harmful to the environment and to human health.Conventional dyes, on the other hand, often require a large amount of water and energy, and they frequently contain harmful substances. The use of such dyes can result in environmental pollution due to the release of toxic chemicals into waterways, soil, and air during the dyeing process. This pollution can harm aquatic life, disrupt ecosystems, and contaminate drinking water sources, posing risks to both the environment and human health.In contrast, low-impact dyes are designed to be more environmentally friendly. The reduced water and energy requirements, combined with the absence of harmful chemicals, make low-impact dyes a more sustainable choice for coloring textiles. Additionally, the manufacturing processes for low-impact dyes often include methods for recycling water and waste products, further minimizing their environmental impact.
Free Returns and Exchanges

We offer an Amazingly Comfortable Guarantee, Free Returns and Free Exchanges.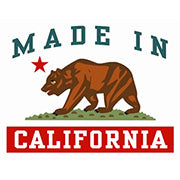 Organic Cotton Cami Top
Sale price

$48.00
Regular price
Choose options