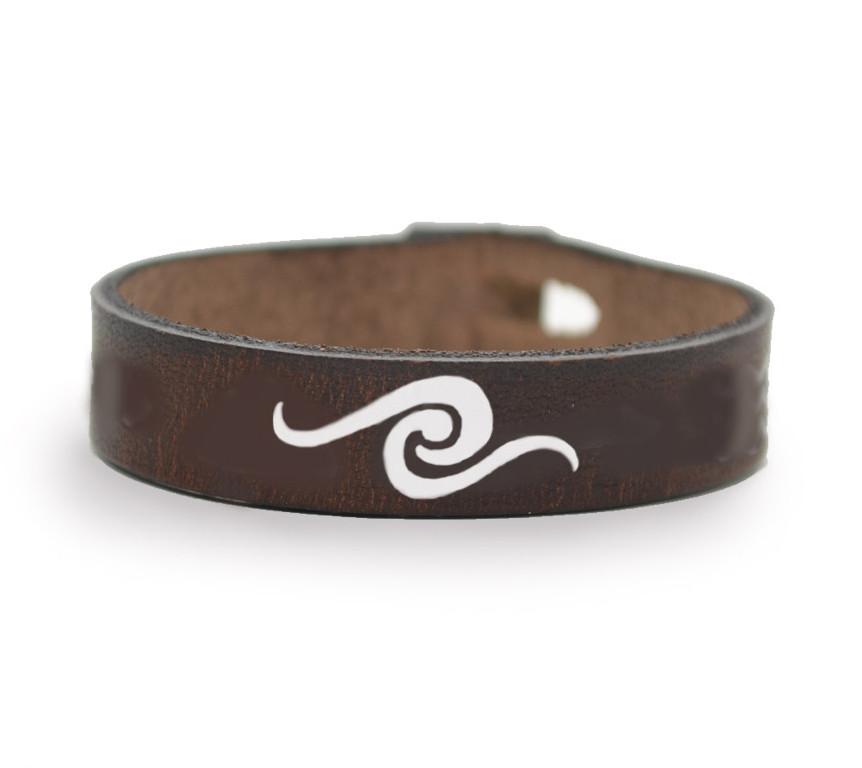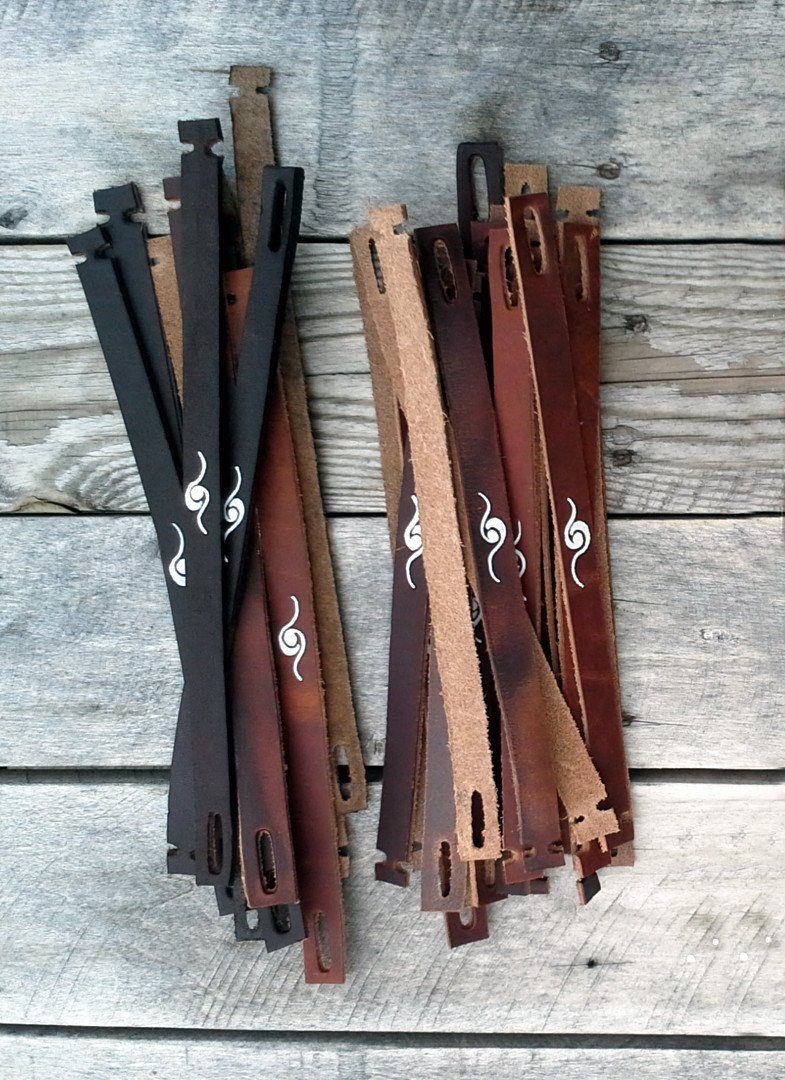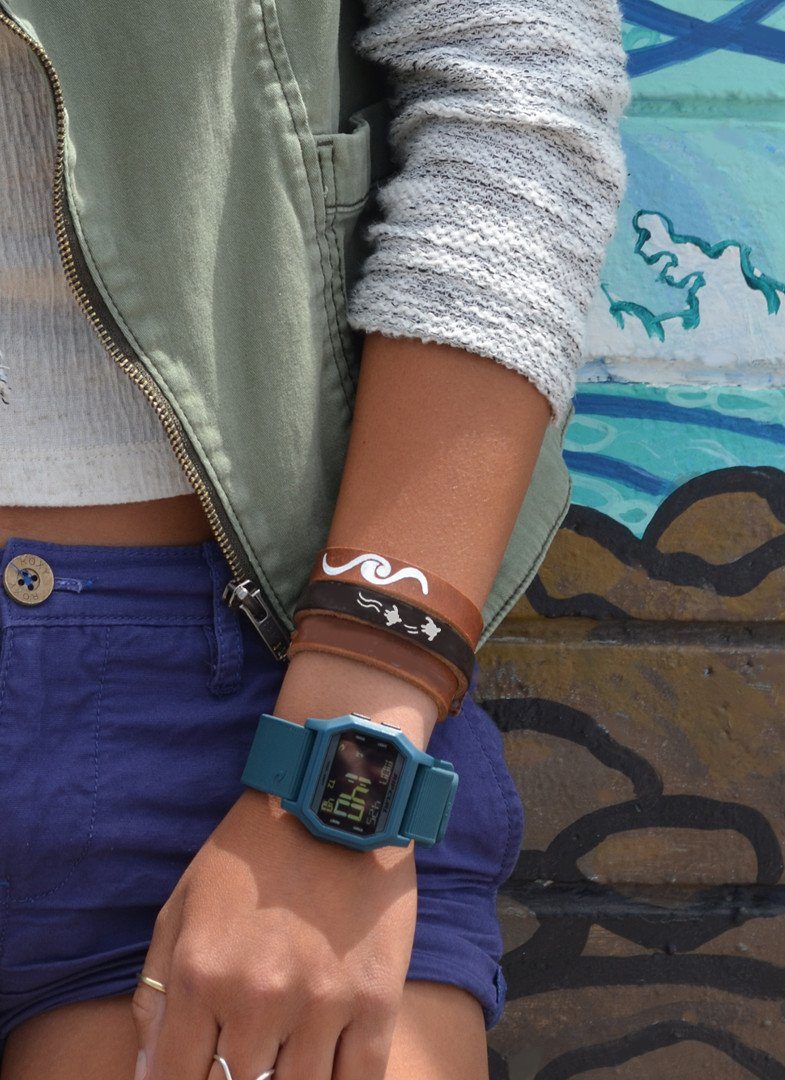 Wave Break Leather Bracelet
Product Description

The Wave Break Leather Bracelet is a harmonious blend of rugged elegance and artisan craftsmanship. Inspired by the powerful yet graceful motions of ocean waves, this bracelet serves as a daily reminder of nature's beauty and strength. Handcrafted from high-quality salvaged leather, each piece tells a unique story of rebirth and sustainability.
About the Fabric

This bracelet is made from salvaged leather, an eco-friendly approach that gives discarded material a new lease on life. By repurposing leather that might otherwise go to waste, we not only create a durable and stylish accessory but also promote a cycle of sustainability and conscious consumption. Wear it with pride, knowing you're making a positive environmental statement.
Low Impact Dye Process

Low-impact dyes are a type of dye that has a significantly reduced environmental footprint compared to conventional dyes. They are characterized by a higher absorption rate, which means less water, heat, and dye are needed to give color to the fabric. Additionally, low-impact dyes do not contain toxic chemicals or heavy metals, which can be harmful to the environment and to human health.Conventional dyes, on the other hand, often require a large amount of water and energy, and they frequently contain harmful substances. The use of such dyes can result in environmental pollution due to the release of toxic chemicals into waterways, soil, and air during the dyeing process. This pollution can harm aquatic life, disrupt ecosystems, and contaminate drinking water sources, posing risks to both the environment and human health.In contrast, low-impact dyes are designed to be more environmentally friendly. The reduced water and energy requirements, combined with the absence of harmful chemicals, make low-impact dyes a more sustainable choice for coloring textiles. Additionally, the manufacturing processes for low-impact dyes often include methods for recycling water and waste products, further minimizing their environmental impact.
Free Returns and Exchanges

We offer an Amazingly Comfortable Guarantee, Free Returns and Free Exchanges.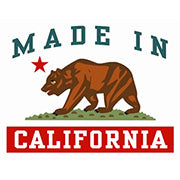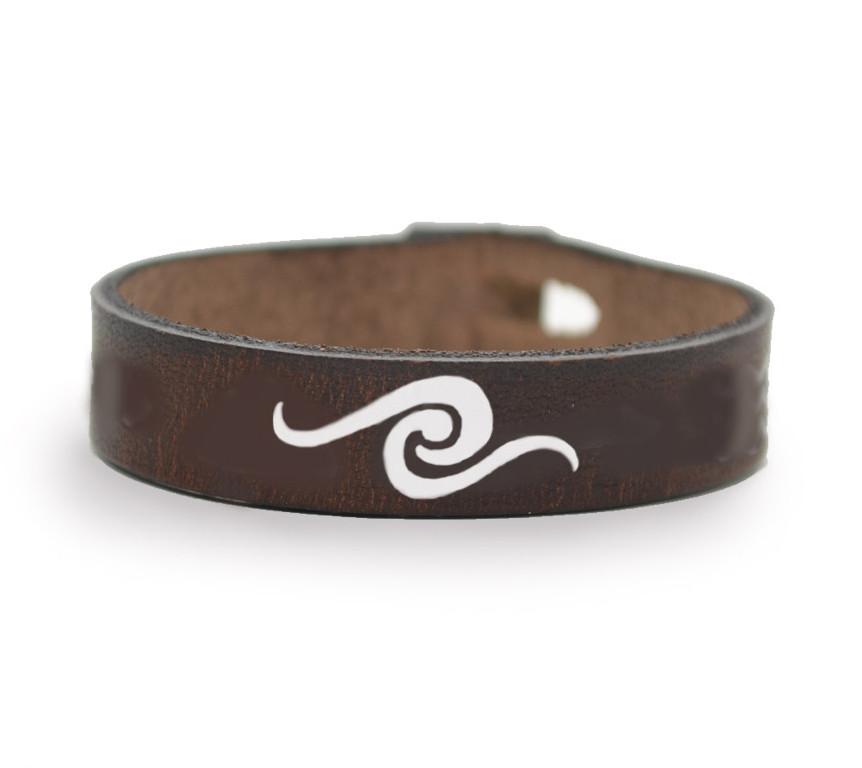 Wave Break Leather Bracelet
Sale price

$15.00
Regular price
Choose options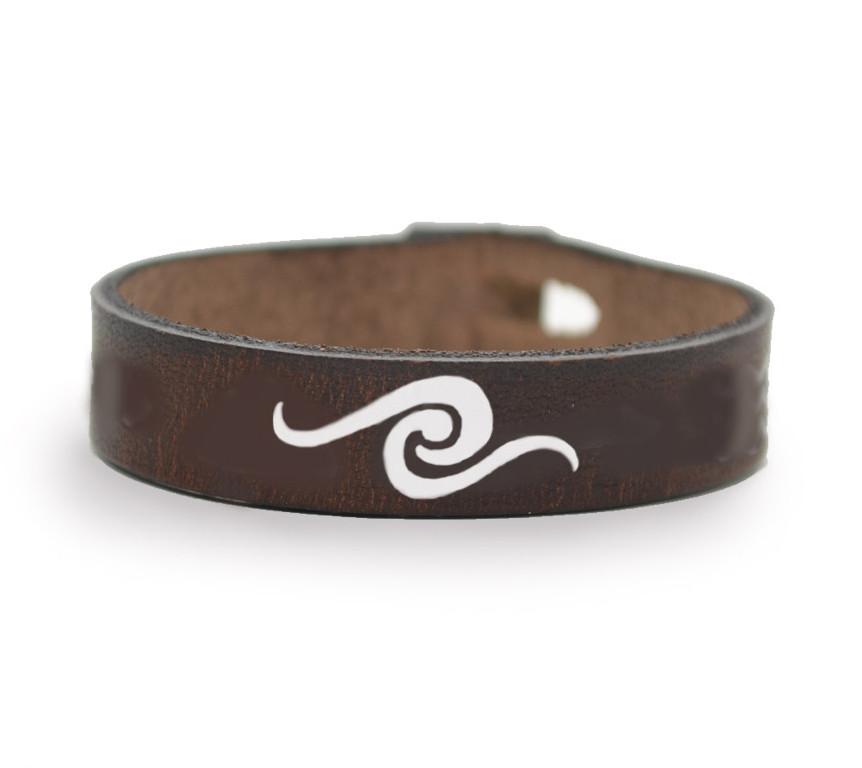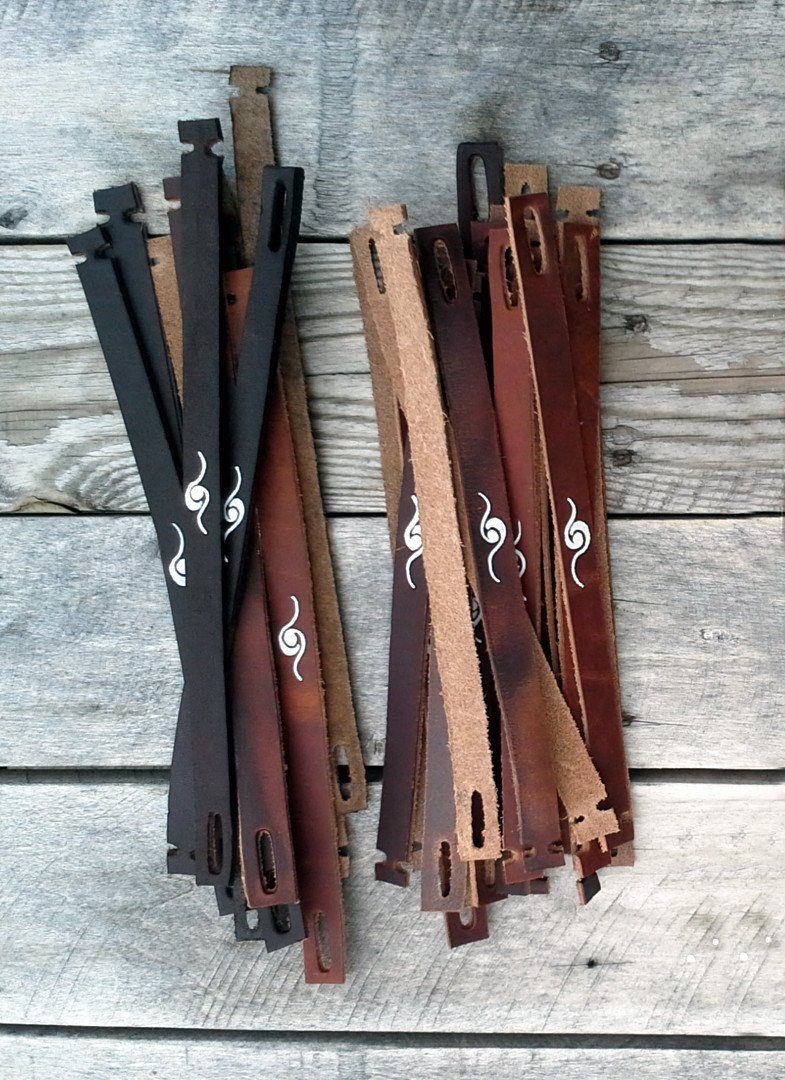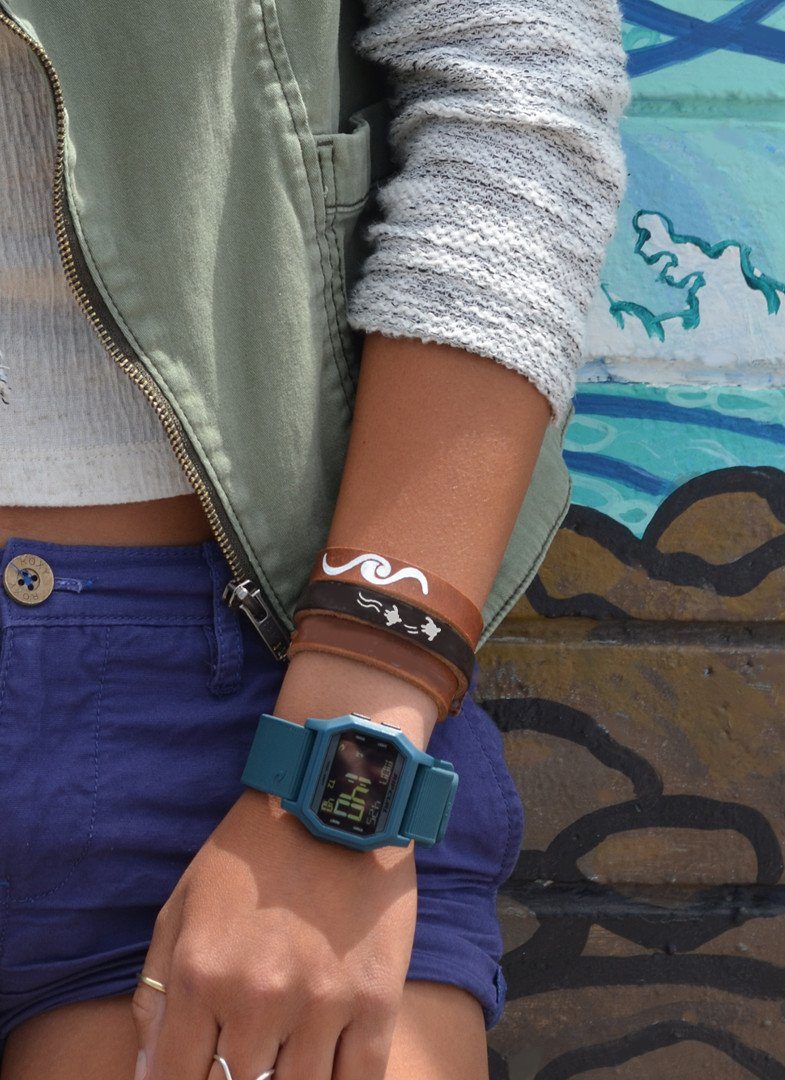 Comfortable
Beautiful and comfortable. Occasionally comes apart, but otherwise great.
Comfortable
Beautiful and comfortable. Occasionally comes apart, but otherwise great.