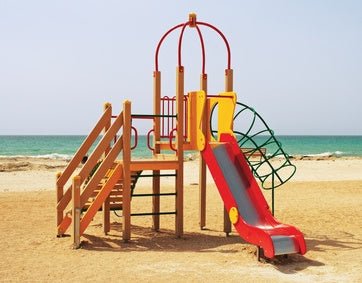 "The Ocean is our Playground"
Before dinner I was talking with a friend about the band Marcy Playground, he's going to see them tomorrow night here in San Diego. Interestingly we didn't know each other at the time but we had both seen them back in the late 90's. At the concert I remembered listening to the bands singer discuss how he came up with the name, which was something about staying in at recess because he got picked on while out at the playground. Instead of going out to the playground he stayed in and wrote music, but he wished he could be out playing instead. What I got from his message was picking on people can be hurtful, especially when we're younger, and we all need to be able to play.
After our discussion I decided I should go play so I grabbed the loaner 9'0" - 35" wide Liquid Shredder Soft Stand Up Paddle Board and went for a quick paddle/surf. It was pushing high tide with peaky little 2-3 footers breaking on the outside, reforming, and then allowing for a punchy little section inside before closing out on the shore. I'm a still only ten sessions into stand up paddling, but as a life long surfer I'm finding my wave knowledge is helping with the learning curve. I caught several waves from outside all the way in, and one wave I even managed to stay on and paddle back out from shore. 
As I was paddling outisde waiting for some waves I saw a set lining up down the beach. I paddled my way over and as I was about to turn to try a catch a wave a dolphin came flying out from the wave 60 yards in front of me. The dolphin landed, and then a few seconds later came flying out of the wave again. I paddled over and they swam by just a few feet away. 
And then I thought wow what a blast. I'm out here playing with my new Stand Up Board, stoked to be surfing 2-3 feet waves just like when I was a grommet. Seems the dolphins were pretty stoked to be out here playing as well. As a surfer, spearfisherman, and freediver I've been lucky enough to hang with dolphins many times. In all my experience with them I can only think of one reason they like to jump on the back of the waves, and occasionally surf in them, they like to play. 
I think Mark Sisson, one of the thought leaders in the Primal/Paleo scene, has the best scientific/non-scientific explanation for play, and I think it may apply to all mammals.
Talk of playtime for adults often garners eye rolls and claims of self-indulgence. (Ye old Puritanical influence rears its repugnant head.) Primal living, of course, shows us that the optional stuff like play isn't really optional. When we embrace play, we claim a better quality of life for ourselves. We decrease stress. We connect better with those around us. We get out more and get more out of what we do. We find more fun and maybe even meaning.
For us grown-ups, however, does play simply make sense as a therapeutic counter to the rampant stress and social distance in our society, or is there a deeper, more inherent drive – a timeless impulse that even Grok himself would've answered to?
And really isn't that why most of us that love water do our sports? To have fun and play. Whether we're surfing double overhead waves or 2-3 foot wind slop on a stand up board, spearing a 60lb Pargo or a 2lb Calico, freediving a few feet with our kids or 100 feet on a 3 minute breath hold. We're just out having fun, playing in our playground, looking to reduce stress, connect with the ocean environment, and maybe bring home a meal for our families and friends to enjoy.
I'm not sure whether it was the discussion about Marcy Playground, playing in the surf, or watching the dolphins play, but I think the tagline "The Ocean is our Playground" kind of sums it for us at PuraKai.