Dad I've Trained My Whole Life For This
I've spent most of my life surfing, when I saw this video for the first time I was in awe, absolute and complete awe. No one thought this wave could, or would be makeable. Times have changed, as more surfers have put in the time to train for this type of surfing and pulled it off, but when Laird did this it was like a man walking on the moon.
I think this also relates to starting a business. No one may believe you can do it, and while it may not be on the scale of Laird letting go of the rope and into a wave that would define surfing forever, it can feel extremely scary to believe and have faith that the entrepreneurial path you're on is the right one.
In the video I really love what Laird says when his dad Billy Hamilton asks him: "Laird why do you ride waves like this? Why do you risk your life riding waves like this?"
He says, "Dad I've trained my whole life for this. I don't want to miss an opportunity like that.... I don't want to not live because of my fear of what could happen."
Isn't that what life is about? Taking risks, albeit calculated ones, built on experience. I may never come close to the success of Laird Hamilton, but I can use his success to help shape my mind into believing I can succeed in living my dream, and as he says "to not want to live because of my fear of what could happen." I'm letting go of the rope.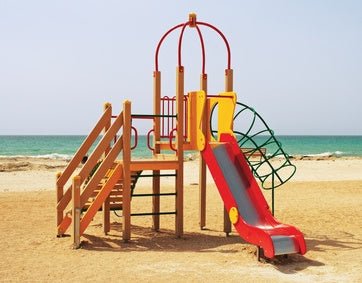 The Ocean is our Playground
Before dinner I was talking with a friend about the band Marcy Playground, he's going to see them tomorrow night here in San Diego. Interestingly we didn't know each other at the time but we had bo...
Read more