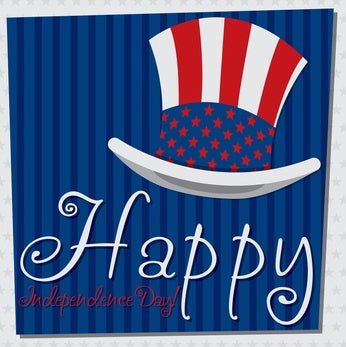 My Patriotic Fourth of July Clothing and US Flag were Made in China?
It's truly amazes me that here on Fourth of July 2013 PuraKai Clothing has a project on Kickstarter to create Made in the USA clothing grown from USA grown organic Pima cotton. Since 98% of clothing sold in the US is made overseas, including the red, white and blue shirts and shorts I've been wearing on Independence day the past few years, I'm very proud PuraKai Clothing is part of the movement to bring back US manufacturing jobs and the movement to support US organic agriculture. 
As a child the Fourth of July meant fireworks, fun with relatives, and my sister and I sporting red, white and blue clothing. Of course as the older brother I wasn't always a willing participant, after all most boys don't exactly like to be dressed like their sister. And of course this had nothing to do with patriotism, it had everything to do with my quest to be an individual, as American citizens we're fortunate to have the freedom to express ourselves in just about anyway we want, but this freedom isn't granted until we're adults, so I ended up succumbing to my moms request and doing my patriotic duties. 
Ironically when I officially became an adult and had the freedom to choose my own path I not only decided to proudly wear the red, white and blue on our nations birthday, I solemnly swore that I would support and defend the Constitution of the United States against all enemies, foreign and domestic; that I would bear true faith and allegiance to the same... as I joined the US Navy shortly after my 18th birthday. 
The irony is today I will be asking my four and seven year old boys to sport patriotic clothing, As we become parents ourselves it's funny how many times we do the same thing our parents did to us, even knowing that as children we swore when we became parents we would never make our children do what our parents made us do, the naivety of youth is such a beautiful thing. Case in point, when I explained to my boys Fourth of July was the nation's birthday, my four year old said, does this mean we get to eat cake?
As I was thinking about what my children should wear this Fourth of July I was comforted by the fact it was going to be a Made in the USA organic cotton shirt, which is rare since only 2% of clothing sold in the USA is actually made here. As an example here's a super cool Quicksilver shirt from Zappos, note it says imported.
And even U.S. flags are made overseas, in fact imports were valued at $3.6 million last year, with $3.3 million coming from China, according to the Census Bureau.
However Congressmen Bruce Braley has introduced the All-American Flag Act which would require US flags to be made in the USA. Braley stated "Many of those flags drape the caskets of our veterans when we send them home and it's important to me and many of my colleagues that those flags be truly representative of America by being made in America... I think other veterans want to make sure that flag is representative of our country and made by American workers." 
But how did we get here? Isn't it a positive sign we've achieved the altruistic goal of creating a global economy? We Americans are generous world citizens, we're so generous we've exported nearly all of our manufacturing jobs to benefit other countries. Take Bangladesh for instance, which now exports 20 billion dollars in apparel to western countries.
The once great manufacturing country of the United States is now so dependent on foreign manufacturing for apparel that nearly all of the red, white and blue clothing we wear on our nations birthday is made in places like Vietnam, China and Bangladesh. But does it have to be that way? And the answer is no. As consumers we can use our collective purchasing power as a positive force for change, we've done it many times. And it seems we want to do it now.
In February Consumer Reports wrote in their article: Made in America? How to know which flag-waving products are true red, white, and blue stated "Given a choice between a product made in the U.S. and an identical one made abroad, 78 percent of Americans would rather buy the American product", and they went on to say "And people would pay extra to buy American. More than 60 percent of all respondents indicated they'd buy American-made clothes and appliances even if those cost 10 percent more than imported versions; more than 25 percent said they'd pay at least an extra 20 percent."
So it seems we want to buy clothing Made in the USA, and we're willing to pay more for it, but with only 2% of clothing made here it's actually pretty hard to find, but I have good news. PuraKai is one of those brands that is made in the USA, not only that we use only Ocean Friendly organic cotton, so you not only get to support USA manufacturing by purchasing a PuraKai shirt you also get to support organic agriculture. 
And with our upcoming California Organic Shirt Project by next July 4th we should be the first company in the USA making clothing in the USA from California grown organic cotton. Stay tuned...