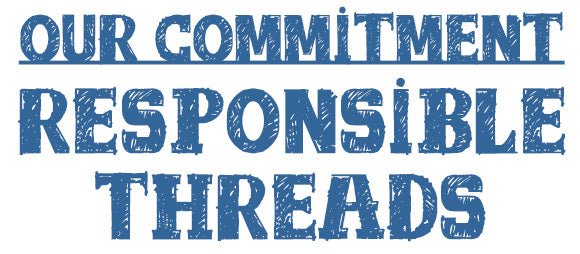 5 Reasons to support Made in USA Organic Cotton Clothing Kickstarter
It wasn't until my daughter and I started sourcing fabrics that we found there was a connection between fabrics in clothing and the health of the rivers, lakes, and streams and ultimately the ocean.
What we found was a supply chain focused primarily on producing the lowest possible cost for a garment, that wasn't so shocking, but what was shocking was how little I actually knew about the clothing I was wearing, including many of the brands I endorsed as a surfer.
I actually thought surf brands were somewhat altruistic given their audience, but it turns out that is not the case. As an example take whatever your wearing and look at what it's made from and where it's made, is it made from an eco-friendly sustainable fabric that heals and protects the water? Most likely it's not, and most likely it's cotton, as 70% of men's clothing and 40% of women's clothing is 100% cotton, and most likely it has a negative effect on our water ways.
A majority of our clothing is actually grown, and the sad part is nearly all of this cotton is grown in a way that ends up polluting the rivers, lakes, streams and ultimately the oceans because of the use of synthetic pesticides, herbicides, defoliants and other chemicals. This is the realization that we are all connected on land and sea, what happens on land nearly always effects the sea. 
It turns out 90% of cotton grown in the USA is GMO cotton, and a bulk of the rest is conventionally grown, with only about 1% being grown organically. To learn about challenges read this recent article at Huff Post Green: GMO & Pesticide Experiments in Hawaii: The Poisoning of Paradise.  
As a sustainably-minded consumer, surfer, stand up paddler, kayaker or lover of the outdoors the question becomes what should I wear. And while there are a lot of good options, one of the best options we found was clothing created from a transparent supply chain that goes from the "Seed to the Organic Shirt", as local as possible. Today 98% of all clothing sold in the USA is made overseas, so we thought it would be great to see if we could not only make clothing from organic cotton for the Love of Water, but also to help our US economy and bring much needed manufacturing and agricultural jobs back home.
So there we have it, now here are 5 reasons to support PuraKai's Made in the USA Organic Cotton clothing Kickstarter.
#1 - By supporting USA organic agriculture and USA grown organic cotton you're voting to change the supply chain, which will help improve our environment and the health of our oceans, lakes, rivers and streams by supporting USA organic agriculture. 
#2 - Insects and weeds adapt to GMO's, which make GMO's unsustainable long term. Creating new super weeds and super insects for the sake of short term profits is, well, shortsighted. Why work against nature when we know the only long term sustainable solution is to work with nature? Increasing the price of a companies stock doesn't count.
#3 - To bring back apparel and textile jobs to the USA. Our economy is strongest when we have a manufacturing base. We're using our ingenuity to create competitively priced organic cotton clothing here in the USA and the more people that buy this clothing the more we can increase the scale and further lower costs. 
#4 - With 1,127 garment workers dieing in Bangladesh is fast cheap fashion woth it? With PuraKai you not only support US workers with your purchase of organic cotton clothing, your dollars are a vote for ethically made clothing.
#5 - At the end of a long day you walk into your closest and search for the most comfortable piece of clothing you own, it will proabably be a super soft, ultra light, 100% cotton or Pima cotton shirt. Wouldn't it be great to not only have an Amazingly Comfortable shirt on your skin, but one that also feels great to your heart, because you know it was made by people that have a Love for Water? We hope you do.