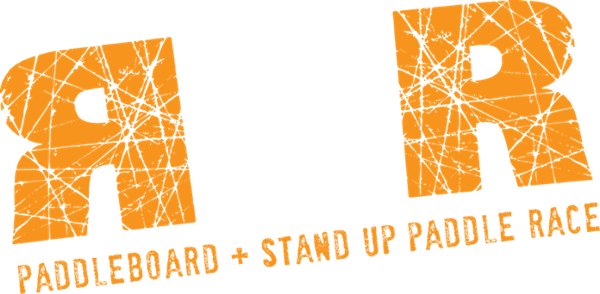 My 22 Mile Open Ocean Journey: The Rock2Rock Paddleboard Race
The Rock to Rock paddleboard race is an event that I look forward to with the coming of every summer season. For me, this 22.6 mile paddle from my hometown of Two Harbors on Catalina Island, to Cabrillo Beach on the coast of LA, is much more than just another race or a long paddle. It's a fun filled, epic day on the water, a journey, and a series of moments between me and the sea.
What I love the most about this paddle is that every year delivers a different experience. Paddling in the open ocean, in between sea and sky, manifests thoughts and feelings that can come about in no other way. Not only is this race a physical challenge, it is a test of your inner strength. At times it can feel like a struggle, but the good kind of struggle that builds perseverance, determination, strength, endurance, and gratitude. How you do is based on part training, part time spent on the water, and part something else that is found deep within. 
This year, on Father's Day, was my 6th time crossing this channel. I woke up thinking about what the day would hold. The weather conditions in the days leading up to the race were ideal, but that can change with the blink of an eye. I wondered as I sipped my coffee with coconut oil…which direction were the winds blowing, and how strong? What was the direction of the swell, were there going to be some bumps?
Overall, I was pretty stoked and ready to go. I've been paddling for about 7 years now, and have learned to roll with the punches, go with the flow, and make the best of whatever you might encounter out there. As the day would have it, there was a headwind that was coming out of the north east, and a small south swell that collided with the west swell, causing washing machine-like conditions. We took off at 6:30 am through the mooring field and out into the big blue yonder.
At about mile 2 everyone starts to spread out. I ended up settling in at a steady pace, and in good company with about 4 other prone paddlers. We passed many people, and many people passed us over the course of the race. We were pretty close together from start to finish, anywhere from arms reach to ½ mile apart. There were moments I was completely alone with only the sound of the ocean, and the push and pull of the water around me, which I didn't mind at all. In these moments you fall into your breath and the rhythm of your arms pulling and propelling you through the water.
This year I focused my attention on just moving forward, and taking in all of my surroundings. The conditions were pretty rough. It's rare to see experienced SUP racers who typically kill the competition, resort to paddling on their knees to make steady progress. Many of us prone paddlers were kept from hopping up to our knees, the faster of the 2 positions in prone paddle boarding.
I am thankful that this year that I never experienced "hitting the wall". I was able to maintain a good, consistent pace the whole way physically, and mentally I remained pretty optimistic. I think that comes from simply living an active lifestyle, and my background as an elite endurance land athlete. I know that maintaining a positive perspective is key, despite the wind and sea spray in your face. I was simply happy and comfortable out there.
There was a lot of laughing and smiling on my behalf. I paddled with a few sharks, a couple of sunfish, and dolphins jumping in the distance. I paddled a good portion of the race with my younger sister, and two other good friends, whom I am so proud.
After a certain point, I was able to observe their struggle and lack of motivation, but friends don't let friends suffer alone! As soon as I heard one of them say the "Q" word, I paddled over to him and sat up on my board. The others followed. We all stopped for a short moment, collected ourselves, and decided that we would all persevere the conditions together, and that no one was getting left behind.
The mainland shores were in the foreseeable future, almost a tease, so close but still a ways away. I think most would agree that at about mile 15 your upper back and shoulders begin to feel like a wind-up toy, being wound up tighter and tighter with each repetitive stroke. Your adrenals are tapped, and you want more than anything to see that finish line. You just have to remember it is only temporary, and to keep moving forward- mind over matter.
It is also a great reminder that many of us are not out there just paddling for ourselves. A couple of years ago, at the height of my athletic career, I decided that as long as I was able to participate in these events, that it would be a great opportunity to give back to a greater cause. I paddled for The Surfrider Foundation, and Heal the Bay Santa Monica 3 years ago,

raising enough money to create a scholarship to help send a young eco/ocean minded student to school where they vowed to do their best to educate themselves to make the ocean and environment a better place.
The past 2 years, I have been given the amazing opportunity to join the Ocean of Hope team,
a team of water athletes dedicated to the sea of people affected by cancer. We are a grass-roots, non-profit that works directly with the patients and family of those affected by Sarcoma. So, when we are out there paddling, it also helps to think of them and their fight for life, a true battle that cannot compare to what we are enduring.
We ended up crossing the finish line at Cabrillo Beach, San Pedro in a little over 6 hours. This was the longest time it has ever taken me, but I wouldn't have had the day go any other way. Like I said, every year brings a new experience and this was another amazing one. No matter how long the time, the conditions, or the struggle, I am thankful for it ALL!
We were welcomed at the beach by friends, family, and fellow paddlers. Amongst all the finishers, there was an overwhelming sense of stoke and accomplishment, a feeling of gratitude to be able to manage such a feat, and a new found sense of motivation to keep on living life out on the water. At that, I decided before calling it a day, that I needed to just jump back into the ocean one more time. After a day on a board, it felt so amazing to be fully immersed in water. Upon exiting, I was already looking forward to the Rock to Rock 2015.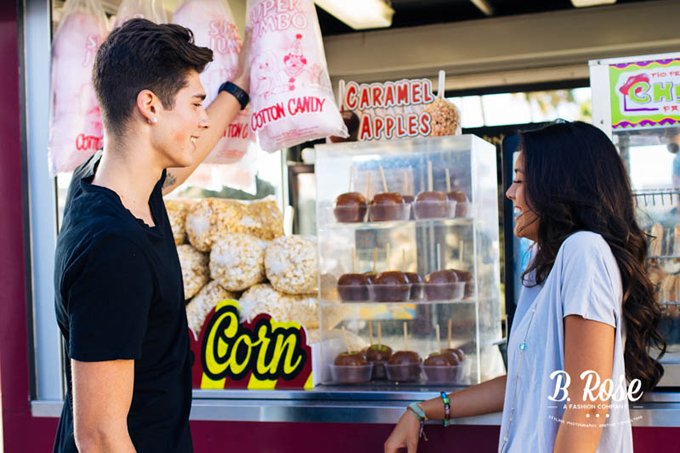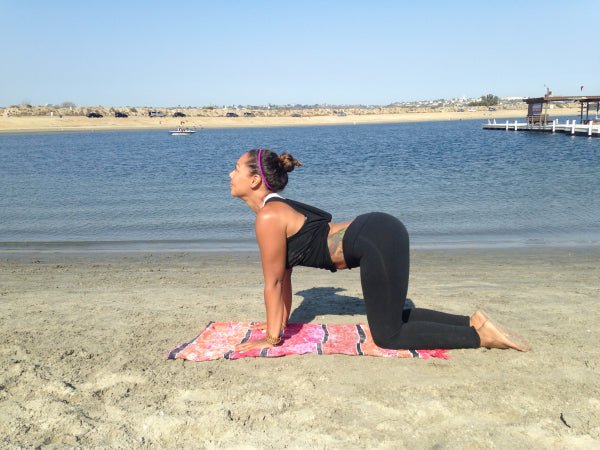 flow for surfers
Attention all surfers and stand up paddle boarders!!  This is the first in a series of 7 yoga flows for surfers & SUP's. The objective is to bring attention to areas of the body essential to im...
Read more