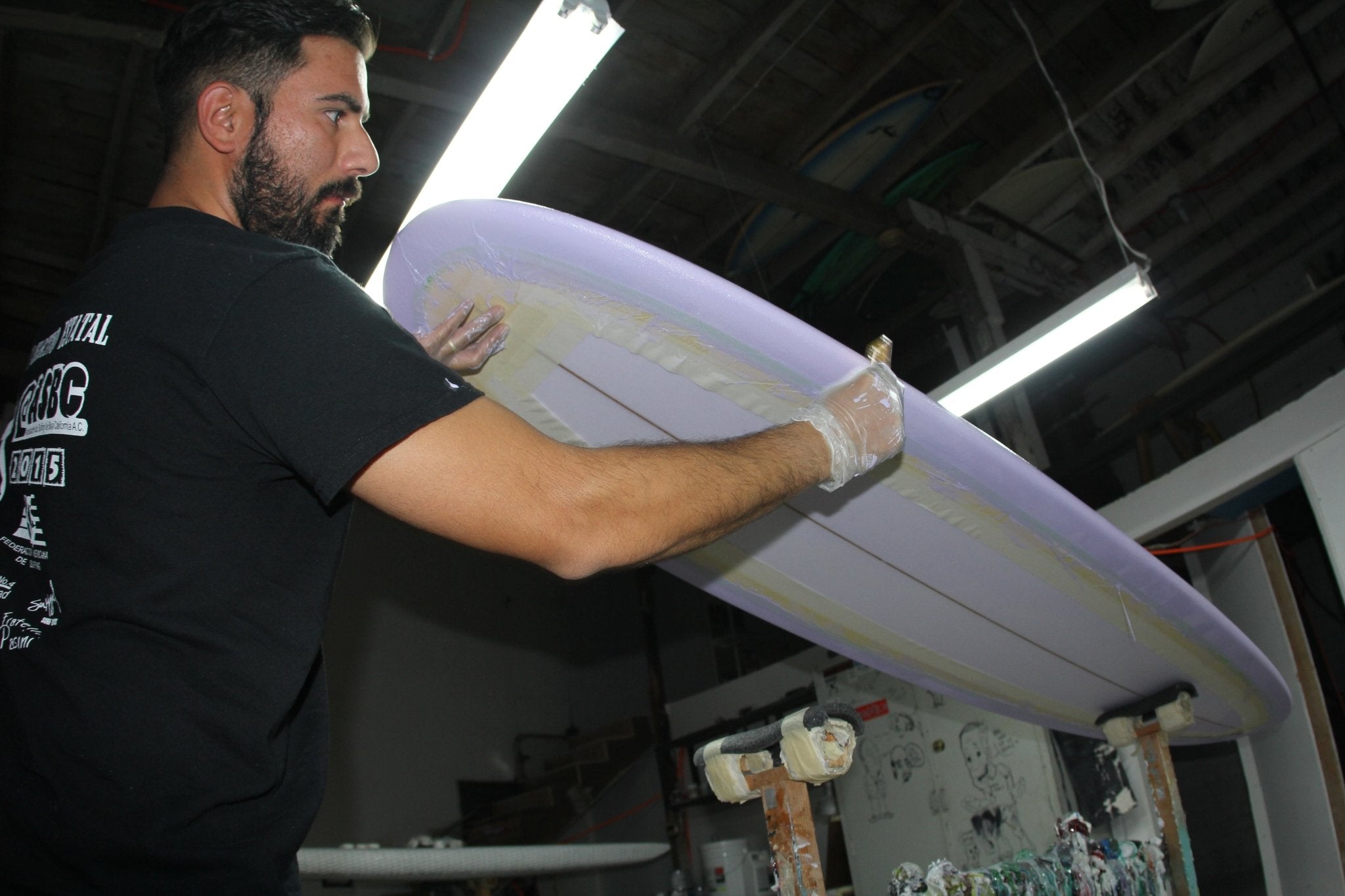 Custom Pirate Plank - Eco-Board # 4925
Customer: Mandy
Board: Mandy works for The Surfrider Foundation in San Diego and she was looking for an all-around fun board. After talking with Head Shaper Jose Sariñana they decided the best board for her would be a shortened 8'0" version of our popular Pirate Plank longboard. 
Blank: Marko EPS Enviro-Blank with 25% Recycled Content     Stringer: Bamboo
Resin: Entropy Super Sap Plant Based Bio-Resin     
Glassing Schedule: 6 ounce E-cloth on bottom and double 6 ounce E-cloth on top
Dimensions: 8'x22x2 7/8  Volume: 56 liters   Fin Set-up: 2+1 FCS
Sustainable Surf Eco-Board Certification Serial #: 4925
Custom Chaneque Fish - Eco-Board
Rich is a teacher in La Jolla and he surfs mostly point breaks in Baja on the weekends and summer. He was looking for a fish that was little bigger and had a little more volume than the 5'10" he ha...
Read more